There are two categories of the Brain Injury Alliance Dr. Gur Singh Memorial Education Fund grants available.
Dr. Gur Singh Memorial Education Grants For Individuals:
Grants of up to $2,000 may be submitted by Brain Injury Associations on behalf of a specific person with an acquired brain injury, for the purpose of providing funds for specific educational or employment related training. The individual must have confirmation of brain injury to qualify.
Dr. Gur Singh Memorial Education Grants For Organizations:
British Columbia-based, non-profit societies may make an application for grants to a maximum of $5,000 for programs that provide employment related training, skills development or job readiness education for groups of people with acquired brain injuries in B.C..
About Dr. Gur Singh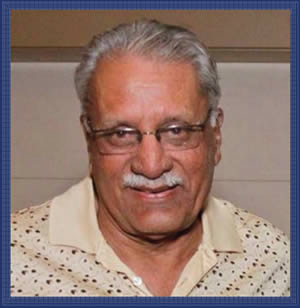 Dr. Gur Sharan Singh was born on the 25th of September, 1936, in the city of Jullundur, Punjab, India. He earned his medical degree at Punjab University in 1959. He moved to North American in 1961, and trained in neurosurgery at the University of Rochester in New York, Queen's University in Ontario, and at McGill University in Montreal. After a short stint in Victoria, he and his wife, Manju, settled into the community of Kamloops, British Columbia in 1967.
From his first day there, he tirelessly demonstrated integrity, generosity and concern for the residents of the community. At that time, he was the lone neurosurgeon for the entire interior of British Columbia, and served in that capacity for five years until the city of Kelowna hired their own neurosurgeon. Dr. Singh then ran a private practice until 1978, sacrificing the time and activities that we all take for granted following an eight hour work day, to provide scheduled and emergency services for the whole region.
In 1978, a second neurosurgeon was hired, and Dr. Singh took advantage of the sudden "spare time" afforded from being constantly on call, to advocate for improved facilities and management for those requiring brain and spinal cord surgeries. He established a four bed Neuro Unit where patients in need of specialized acute and rehabilitative care were managed, which was later expanded to facilitate the care of six patients….
Read More About Dr. Gur Singh